New 2015-2016 Lab Managers and Coordinators
We are proud to announce that Joanna Pantelides, Caroline Gooch, and Megan Parker have been selected to be our 2015-2016 lab managers. Their notable dedication to the lab has proved them worthy of their new roles and we cannot wait to see all that they will accomplish.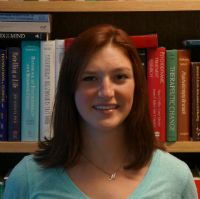 We would also like to congratulate all of our new coordinators, Carrie Rein, Madison Altmyer, and Jackie Proszynski, who will be assisting the lab managers throughout the year with a variety of lab responsibilities.